Women of Wisdom Magazine Interviews Executive Medicine of Texas CEO Judy Gaman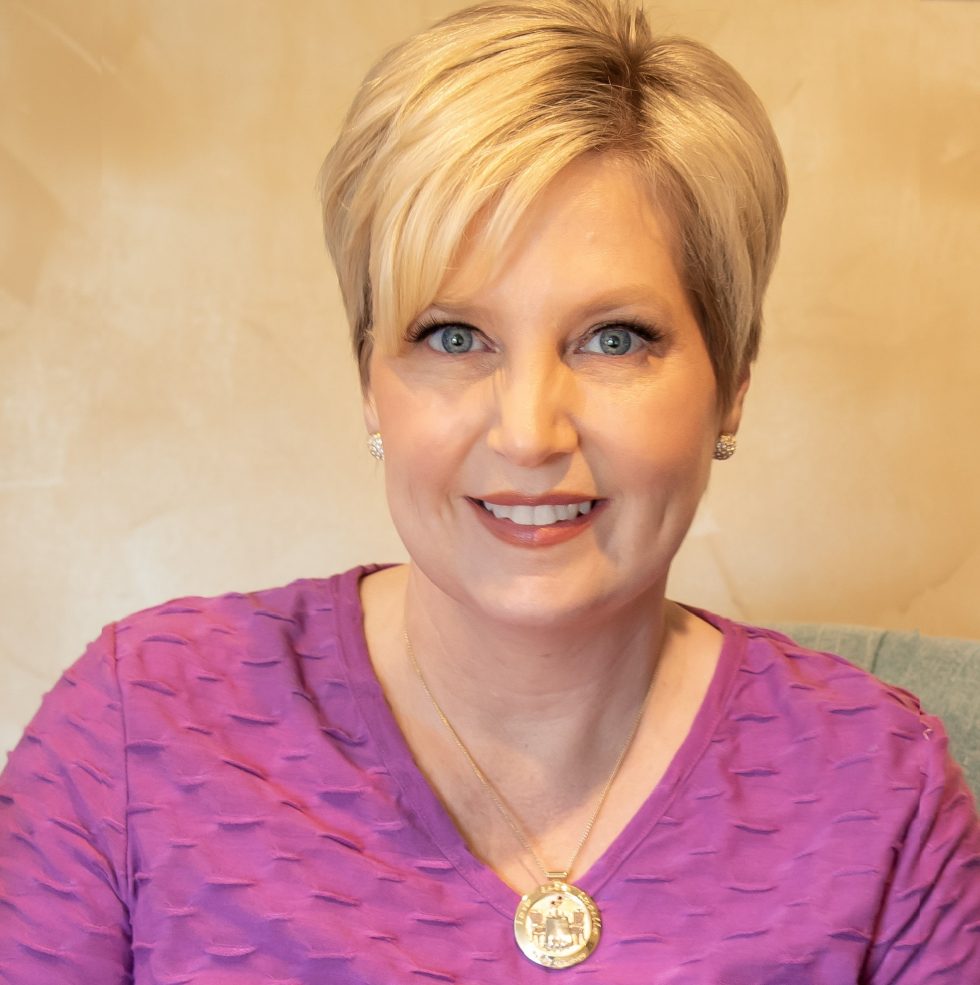 Judy Gaman is CEO of Executive Medicine of Texas, a public speaker, host of Stay Young America podcast, author of Love, Life, and Lucille: Lessons Learned from a Centenarian and this week's featured Woman of Wisdom. 
This is her story
What/who inspires you? 

I'm always inspired by those that see their circumstances as an opportunity to become better, stronger, and wiser. I've never been a fan of the victim mentality, but I'm drawn to those who take the attitude of victor. 

What's been the most surprising thing that has happened on your journey to 

Wisdom

? 

The day I met Lucille Fleming, someone over 100 – I gained a new appreciation for just how much I didn't know. I learned that we all have something to give, stories to tell, and new ways to invent ourselves. Basically, we all have worth greater than we tend to see in ourselves or what we see in others. 

What's your typical day like now? 

I don't feel guilty when I take time to reflect or dream. I realize now that it's an important part of growth. 

How is it different from your daily routines in the past? 

I used to have this need, deep desire, to constantly produce. If I wasn't working I was being lazy. In retrospect, it was exhausting as I moved from one thing to another to another. 

What do you enjoy most about what you do? That I can do more than one thing and enjoy them all. My role as the CEO of Executive Medicine of Texas (link to http://www.emtexas.com) gives me the ability to change lives, help patients with their health goals and employees with their career goals. As an author and podcast host, I enjoy being creative, sharing stories, and reaching people I may never meet face to face. 
What advice would you give a 

woman

 over 40? 

Never ignore your health. Even superwoman needs to be sure her hormones are balanced, her heart is healthy, and she's doing things to strengthen her mental and spiritual health. Don't expect others to fix you – you have to be your strongest advocate. When you see your health slip, be kind and nurturing, this will help you heal faster and more thoroughly. 

What, if anything, would you have done differently in your life? 

I believe that everything we do shapes who we become. My only regret is that I spent too much time worrying about things I could not change. 

What things are most important to you now? 

Legacy is what's on my mind these days. It's about leaving something behind for my children, the grandchildren, and the world. 

Why? 

I discovered that when I do something for the purpose of enhancing other people's lives, it in turn enriches mine. Besides, all we take with us are our memories. People won't remember us for what we did, but rather for how we made them feel. 

How have your dreams and goals changed 

through

 your life? 

I am less into awards, titles, and other accolades. I realize they don't define who I am. 

Tell us about any community projects you are involved in and why you support them? I have two non-profits that I have been a fan of for a long time, volunteering and supporting as needed. One is Youth World in Dallas. They serve underprivileged children, giving them a place to be after school and in the summer. I love that place and Darla Shirley who owns it is a true angel, one of God's special people who is leaving a legacy of her own. I also sit on the board I Can Still Shine, an organization that helps battered 

women

 and children, as well as those 

women

 who are seeking a new life after incarceration. Brenda Jackson, the founder, is perhaps one of the most selfless people I know. Both these 

women

 have imparted their 

wisdom

 and grace upon me and upon so many others. True inspirations. 
If you had the power to solve one and only one problem in the world, what would it be and why? 

I would remove the negativity that plagues our society. I believe that attitude determines your altitude. We have two choices, to be angry or to love – you can't do both at the same time.

What advice would you give your younger self? 

Just wait and see, it really does all work out! (And better than you think)

What do you do for fun/relaxation? 

I love art and I love to travel to see art. Of course, I'm a huge foodie, so fabulous hotels and amazing restaurants are a must.

What's next for you (or what's left on your "bucket list") 

Before I die I want to build a lake house for my family to enjoy together. We have ten children and 5 grandchildren (his, mine, ours). When I die, that lake house needs to be converted to an orphanage where children's lives can be changed, molded, shaped, and some of the worlds biggest leaders can emerge from. 

What's your 'secret' indulgence? 

Dark chocolate. I don't drink or smoke, but I do turn to dark chocolate from time to time. It tends to take the 'edge' off.

What is the one book that you recommend our community should read and why? 

There's a little red book called 5, it has a big 5 on the front. It's a sweet workbook that allows yourself to visualize where you want to be in 5 years. With all the stress that people have been feeling, especially with the pandemic, I believe we could all use a little looking ahead and dreaming. 

Is there a question you would like to answer that has not been asked? And what is your answer? You recently wrote the book Love, Life, and Lucille. How do you think this book will change people? Lucille was an amazing 

woman

 and her 

wisdom

 helped me develop my own sense of 

wisdom

. I believe everyone needs a Lucille in their life. Today, so many people use the term 'friend' so loosely. The pages of the book are so touching because we take friendship to a whole new level. The stories will make readers laugh, cry, and feel just about every emotion. I know it's changing people's lives because so many readers have sent me letters telling me so. Some saw themselves in me and my workaholism, while others were inspired to change their outlook on life and think and be more like Lucille. It's a book about transformation, so how could you not feel transformed in some way?
Judy is so passionate about health and longevity that she wants to give readers a FREE copy of the book

 

Age to Perfection. Just click here:

 

https://book.lovelifelucille.com/age-to-perfection