Keeping That Youthful Glow — How To Stay Young At Any Age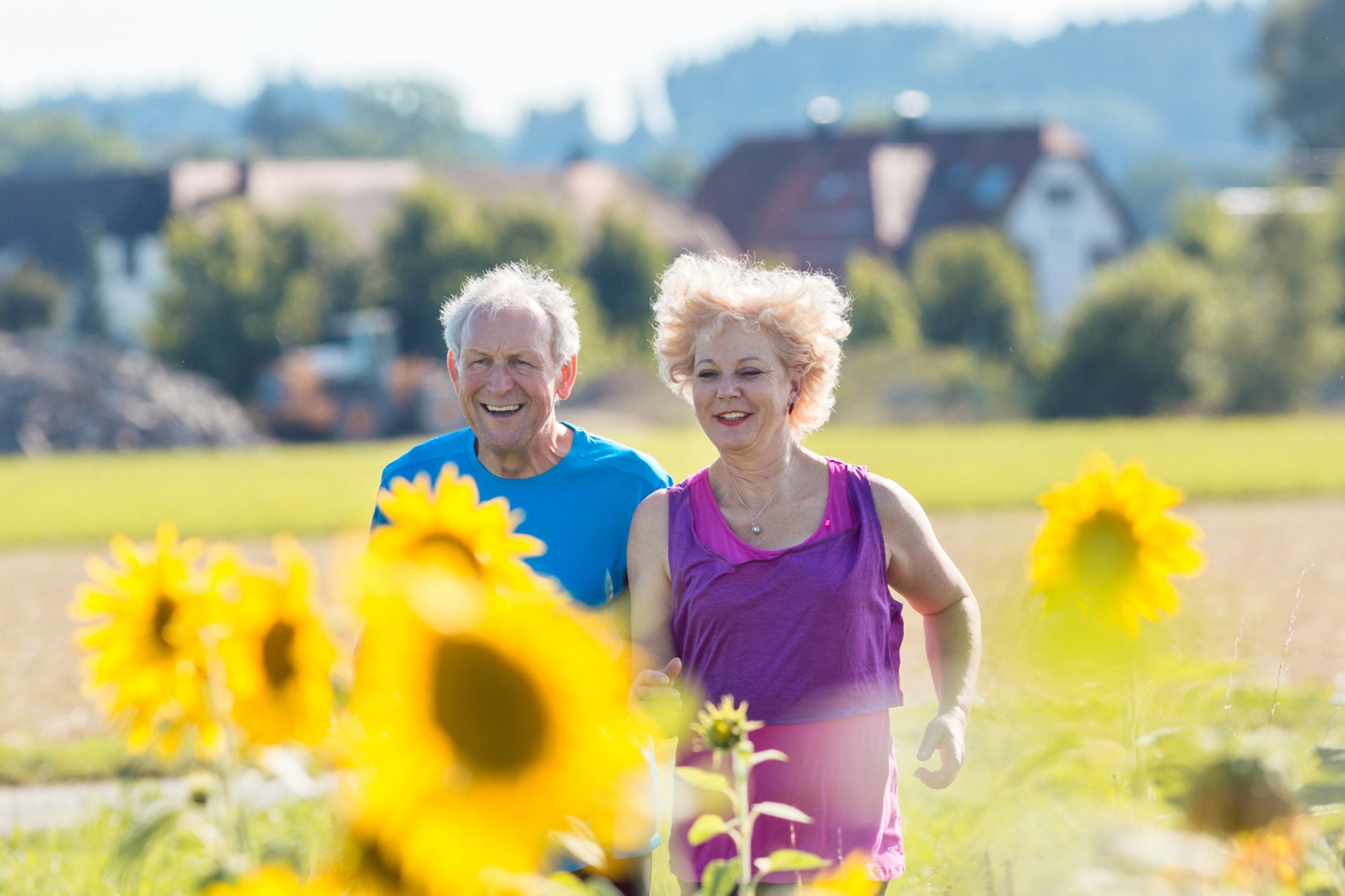 Staying young, active, and healthy is important to us all. With vibrant health, we are able to look and feel great while participating in all the activities that enhance our lives. When we feel healthy, people can see it on our faces and how we carry ourselves. It literally shows in our smiles.
When we don't take care of ourselves, people see it on the outside and we can feel it on the inside. When that happens, it's important to inventory our lifestyle choices and make sure we are choosing behaviors that promote good health.
Are You Getting Enough Sleep?
As we get older, our need for sleep changes as our sleep-wake cycle adjusts to changes in our body's hormones. You may not need a full eight hours each night as you age, but to look and feel young you should try to get enough sleep to feel alert and rested the next day.
We are also more susceptible to sleep disruption caused by leg cramps, sleep apnea, too much caffeine, or that extra glass of wine. If these changes are causing problems, talking with your doctor to help you find a solution. 
Do You Drink Plenty Of Water?
Your body wants lots of water throughout the day. It not only helps you to digest your food and absorb the nutrients available, but it is important in keeping your skin looking healthy and vibrant. Staying hydrated benefits all of your internal organs and processes, so drink up.
Do You Move Throughout The Day?
Exercise is key to a healthy lifestyle and youthful appearance. It not only helps with weight control, but improves balance, mood, and even helps you to relax more fully and sleep better. From low-impact aerobics to walking to golf, there are many ways to add steps to your day. And for the tech-savvy, almost limitless ways to keep track of your activities.
Are You Able To Limit Alcohol And Sugar?
There's nothing wrong with an occasional glass of wine or a sweet treat to celebrate that special achievement, but as we get older, empty calories are unforgiving. They add pounds while not contributing any enhancements to your overall lifestyle.
Do You Use Quality Sunscreen?
No matter the weather, if you are planning to be outside, apply a good sunscreen all over. A quality sunscreen can help you stave off permanent damage like wrinkles and age spots. And if you do find changes in your skin, like moles or skin tags, see your doctor to have the issue evaluated.
Do You Take Time To Explore Your Spiritual Side?
Whether it's through meditation or religious services or giving back to the community, we all need the nourishment that comes from a deeper understanding of ourselves. Actively pursuing your spiritual goals can lead to significant health benefits like lower blood pressure, reduced stress, and relief from many chronic health concerns.
Do You Eat Plenty Of Fruits And Vegetables?
Eating all of the colors of the rainbow ensures good nutrition, but also the antioxidants that are key to preventing premature aging. Fresh, in-season fruits and vegetables that are grown organically are a recipe for a long and healthy life.
Are You Getting The Best Possible Nutrients In Your Supplementation?
Because most of us lack many of the essential nutrients in our diet, supplementation promotes great health and forestalls chronic diseases and premature aging.
At Stay Young, we believe that foundational nutrition support is essential for vitality and long life. To that end, we recommend a premium daily nutritional supplement pack of essential, easy-to-absorb vitamins, minerals, and supplements containing antioxidants and phytonutrients designed to maximize your overall health and keep you age-positive.
One solution, Stay Young Daily Essentials, contains a targeted combination of three high-concentration nutritional formulas, including:
Multivitamins Without Iron
To provide maximum anti-aging impact, we suggest a blend of the highest-grade bioavailable vitamins and minerals, including:
B Vitamins, like folate, are prime coenzymes and ideal for those looking to boost energy levels, stave off the effects of aging, and support stress-free lifestyles
Vitamin D3, as Cholecalciferol, to support the immune system, as well as performance-enhancing muscle function, and bone health
Full range of chelated minerals with advanced absorption from the premier producer in the industry, Albion TRAACS®, with proven superior ingredients for biologic activity, stability, and tolerance
Optimal 2:1 ratio of magnesium to calcium
Turmeric Root Extract to promote mental clarity and sharpness
Omega-3 Fatty Acids
Omega-3 fatty acids are natural triglycerides and when sourced responsibly, come from fish caught in cold, fresh waters for the cleanest, most sustainable product. Omega-3 oils support:
proper blood flow and improved heart health
reduced bad LDL cholesterol
balanced inflammation
enhanced mood, memory, and focus
Resveratrol
Resveratrol is a unique blend of phytonutrients designed to enhance potential antioxidant responses in the body. Found in broccoli seed extract, pomegranate fruit extract, and alpha-lipoic acid, Resveratrol brings a wide array of biological activity including direct free radical scavenging potential.
With components found in many "superfoods", Resveratrol supports a dramatic effect on cell health and aging.
Today especially, staying young and healthy is important to all of us. We are committed to healthful living and staying active and want quality products that we can believe in — Stay Young Premier Packs provide the daily essentials that will support our vitality and enhance long life.
Order your 30- or 60-day supply of nutritional packs now for life-changing results!